Specials & Packages
Athletic Assoc. Sports Tournaments Special
Visiting the Black Hills for Rapid City Athletic School Tournaments ? Foothills Inn has the best rates in town! Call us directly at 605-348-5640 to book your stay and receive an extra 10% savings when you mention the code team. We want your whole team to stay? What ever the coach wants he can allow the parents to stay also for this supper rates. By calling direct you will receive the best available rate guaranteed with the most favorable and ease to cancel. Location /Rapid City SD/, the/ Rushmore Plaza Civic Center and Arena / these rates are not offered on the internet so please call.
RUSHMORE CUP - 5TH ANNUAL HOCKEY TOURNAMENT

Thursday, June 04, 2020 1:00 PM
Friday, June 05, 2020 10:00 AM
Saturday, June 06, 2020 9:00 AM
Sunday, June 07, 2020 9:00 AM

Rushmore Hockey- The Foothills Inn, will provide discounted hotel rates to any hockey team traveling to Rapid City. When booking, be sure to mention - Rushmore Hockey - for your skate rate! your code is TEAM. Very close and straight down is the Ice Rink 1/2 mile
With a 24 hour Perkins Restaurant with kids menu and Cheers Sports Bar next door, what more could you ask for., how about an outdoor heated swimming pool with BBQ grill! Goffy Golf is just across the street and a Wal Mart. This is Rapid Cities # 1 Location, this is one of the reason you stay with us!

Family Friendly Hotel Discount Package/2 Rooms
Adjoining Room Family Package at this Rapid City Hotel
June 1, 2020 to August 30th 2020 excluding Sturgis Rally, Aug 4th wed to Aug 19 Wed

Hurry, we only have 4 sets of adjoining rooms all with 2 queen size beds

Family Friendly Package unpack once and get ready for your Family Fun Adventure
Pay full price for 1 room and get the adjoining room for 1/2 price, Relax the kids are right next door.
Hurry, these will not last from experience. Major Credit card required
Must be a Mom and Dad or Grandma & Grandpa and must be present.
Not meant for friends sharing cost.
Two sets will have a sliding glass door to the heated pool and BBQ grill, but no Dogs.
Two sets allows your Doggie but never left alone, we have a huge field for dogs to exercise in.and /pet setting service are available in town.
Call 605 348 5640, this package is not offered on the internet or online travel agencies
Leave your laundry at the front desk before 9:00 am and it will be washed and folded when you return, for a fee of course.
STURGIS BIKE RALLY 80th 2020
Did you know the -Sturgis Rally- is not just one week?
August 07-16, 2020. Celebrating 80 years of the world's largest biker party on the planet! check out our list of rally concerts and events, or take a look at some of the Sturgis Webcams or the ride maps throughout the Black Hills.
Do you will Need a Room? Look no further! Come home to a nice quiet "Hotel in Rapid City"The Foothills Inn, just 15 minutes to Sturgis, and you get to park your bike right under the carport, on a first come basis.

Sturgis Rally has extended the rally to a pre and post dates now equals 10 full days.
www.sturgismotorcyclerally.com
Willie Nelson and Family, Tuesday, Aug. 11, That is my pick! but to see the whole list of concert dates and who is playing go to the link above

SAVE
Call The Foothills Inn direct and get your "best available rate in Rapid City" and the most favorable and ease of cancellation.
These rates are not available on the internet or offered by On Line Travel Agencies.
The Foothills agents, they were born right here in the Black Hills, where hospitality abounds.
605-348-5640 they know what they are doing and very friendly!.

You can not Beat This
24 hour Perkins is next door and Cheers Sport Bar. We offer same day Laundry Service, Bike Wash,and Security to ensure you have a good night sleep. The Laundry, just drop off at the front desk before 9:00 am it will be all washed and folded when you return, So Come stay with Us !! Our #1 review is Location, it is the very best!
LAKOTA NATION INVITATIONAL & Conference
Dec. 16 through 19 2020 Lakota nations invitational and conference 42 years!
Please call the Hotel direct for special pricing and ease to cancel 605-348-5640
these rates will not be offered on internet or on line travel agencies. we offer a 10-20 % discount by calling direct.
We can extend your stay and rate if you want to stay and shop for Christmas gifts.
Pay for your full stay upon check in. we refund if your stay is cut short. plus we do need a refundable incidental fee of 100.00

Event | Lakota Nation Invitational www.lakotanationinvitational.com
Each year, the Lakota Nation Invitational has grown. We have been proud of all the young people who have given their best as they compete in honor of their schools, families, and respected nations from near and far. Their efforts are exceptional and our youth are the reason we all come together in the spirit of friendship and good will.
Lakota Nations Education Conference www.lakotanationsconference.com Lakota Nations Education Conference, the most current educational training for parents and staff of Native American students
We offer Scheduled shuttle service to the Rushmore civic center and arena. no need to walk a mile then get into a cold car!
We also offer a laundry service, have your dirty laundry bag down to the front desk by 9:00 am and when you return it will be all washed and folded. A small fee of course.
Security is always schedule for this huge event to ensure you are getting a good nights sleep. We do not allow parties in our hotel, just evict and no refund.
BLACK HILLS STOCK SHOW & RODEO
Save The Date 2021 Black Hills Stock Show Jan. 29-Feb. 6 www.blackhillsstockshow.com
What do we have for you?
Special Rates not offered on the internet or to Online travel agents. Call direct 605-348-5640 and Save!
Schedule Shuttle Service- Free - same day Laundry - Security - Free Contienetal Breakfast - lots of USB ports and a very short distance to Fair Grounds and the Rushmore Plaza Civic Center and Arena.
Plus a 24 hour Perkins Restaurant & Bakery, with a senior menu, a Spots Bar called "Cheers"with nightly Entertainment.

New events are continually added to the Black Hills Stock Show®. This year marks the 62nd annual agriculture event along with new events, the Black Hills Stock Show® has grown by event days. A pre-Stock Show featuring SD Cutting Horse Assocation, NCHA Show and a Bridle Spectacular in conjunction with the NRCHA. New events are continually added to the James Kjerstad Event Center at the Central States Fairgrounds.

Today, the traditions of the Black Hills Stock Show® continue with 10 breeds of cattle sales, a 2-day horse sale, the Hutchison Western Stallion Row along with over 300 vendors, and seminars to encourage both livestock producers, horse enthusiasts and the run of the mill city folk to enjoy the western extravaganza.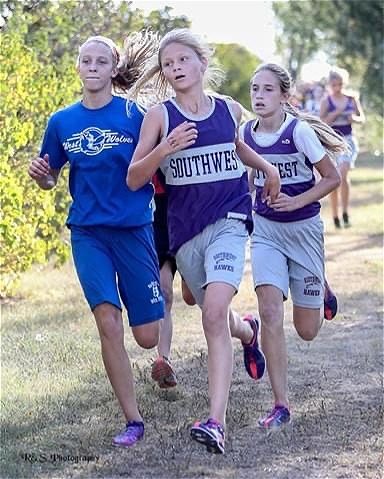 TRACK AND FIELD
CALL FOR SPECIAL PRICING FOOTHILLS INN RAPID CITY 605-348-5640
GIRLS TRACK RAPID CITY go Hailey go!


SOCCER FAMILY SPECIAL
PLEASE CALL THE HOTEL DIRECT FOR SPECIAL PRICING AND EASE OF CANCELLATION 605-348-5640
Date Tournament Name Location
RUSHMORE CUP 6/12/2020 - 6/14/2020 BHR 2020 Rushmore Cup Rapid City, SD

PRESIDENTS CUP When: Friday, March 6 – Sunday, March 8, 2020
Where: Rapid City, South Dakota
Deadline for Entry: February 10, 2020 - or when we reach tournament capacity, whichever comes first
35TH ANNUAL SD STATE DART TOURNAMENT
35TH ANNUAL SD STATE DART TOURNAMENT
Stay at a Rapid City Hotel with extra special rates only by calling Direct 605-348-5640
these specials are not available on the internet., The Foothills Inn
Thursday, Feb 27, 2020 at 10:30 AM
Friday, Feb 28, 2020 at 8:00 AM
Saturday, Feb 29, 2020 at 8:00 AM
Sunday, Mar 01, 2020 at 8:00 AM
Stay tuned for 2021 ??
SD 9 BALL POOL TOURNAMENT
CALL THE FOOTHILLS INN TODAY AND SAVE 605-877-5463
Tournament Dates:
Singles Tournament
Dates - January 17th - 19th, 2020
Location - Moose and American Legion
Deadline - December 21st, 2019

Team Tournament
Dates - February 27th - March 1st, 2020
Location - Moose and American Legion

SDABA State 8 Ball
Dates - March 25 - 29, 2020
Location - Ramkota Pierre, SD

Contact Pat Thompson for more information 605-381-6850.Junior League

Next Dates:

Sunday, January 26, 2020 @ Kelly's at Noon Junior's league play

Saturday, February 1, 2020 @ the Breakroom at 2:00 PM...Clint Farlee Memorial Junior's Singles Tourney

Saturday, February 15, 2020 @ the Breakroom at 10:00 AM...End of Season Junior's Singles Tourney

Award Ceremony...February 26th at 6:00PM at the Breakroom

July 16 - 19, 2020 Rochester, MN...International Junior Championships