Specials & Packages
The Best Rapid City Hotel For Seniors - Rapid City SD - The Foothills Inn
Great Deals on last minute Rooms - Rapid City SD Hotel Rooms- The Foothills Inn Meet new People and Old Friends at our Farm-Style Oak Table for Breakfast, or just a game of Cards
.
Seniors 55+ with a 10% discount
Stay 3 nights and the 3rd is 1/2 price
2 Queen Beds on 1st floor
If you are traveling with a dog 30 lbs or less it is free on the 3rd night
We have specific rooms for pets due to others having allergies
We are not ADA compliant - we do offer handicap parking, and stairs to 2nd floor
We are next door to a 24-hour Perkins Restaurant & Bakery serving a senior menu
Cheers Sports Bar is right next door at our sister property with the NFL Ticket
Not valid during Sturgis Motorcycle Rally in August
Best Rapid City Hotel- Family Friendly in Rapid City- the Foothills Inn
Family-Friendly Hotel in Rapid City SD
Family Friendly Great Deals - Rapid City Hotel - The Foothills Inn

Stay 3 nights and the 3rd is 1/2 price
Pool Side Rooms and Sun Deck. 1st floor
Patio doors to pool and BBQ grill
2 Queen Beds in a larger room.
4 ppl max. at least one parent or grandparents
Great Deals for Families if Booking Direct and Early, you can always cancel, but lock in Now 605-348-5640
24 hour Perkins Family Restaurant & Bakery is just next door with a Sr and kids menu.
Cheers Sports Bar is also next door
Call 605 348 5640, this package is not offered on the internet or online travel agencies
This offer is not valid during Sturgis Rally
Where is the- Best Hotel in Rapid City SD - Sturgis Rally - the Foothills Inn |
The Very Best Rapid City SD Hotel - Sturgis Rally - The Foothills Inn
Aug. 6 Friday to Aug. 15 Sunday 2021
Celebrating 81 years of the world's largest biker party on the planet! check out our list of rally concerts and events. .

Sturgis Rally
Can you hear the Rumble of the Harley's winding through the Beautiful Black Hills with the smell of Fresh Pines and Mountain Air, fresh and so clean. You will Remember this for the rest of your life. So come over to Rapid City Hotel where Bikers are Loved! The Foothills Inn.
www.sturgismotorcyclerally.com
to keep looking for the Concerts and Events


SAVE
Call The Foothills Inn direct and get your "best available rate in Rapid City" and the most favorable and ease of cancellation
We do not market our rooms to on line travel agencies. Call Direct and save .
.
605-348-5640 Please call the Foothills Inn, we want to give you your extra special attention you deserve for being such a great Group of Bikers!
24 hour Perkins is next door and Cheers Sport Bar. We offer same day Laundry Service, Bike Wash,and Security all this to ensure you have a good night sleep. The Laundry, just drop off at the front desk before 9:00 am. So Come stay with Us !!
Our #1 review is Location, it is the very best!
Parking your Bike under are Car Port is approved.
Free Breakfast, Great WiFi,, Outdoor heated Pool and Sun Deck, and BBQ Grill Over sized room at 330 Sq. Ft. . Super water pressure for showers. Free Bottled Water and Cheese Sticks for refreshments all Day.
Gotta call Direct! for the special offers, 605-348-5640
The Best Hotel for - Black Hills Fairground Event -The Foothills Inn
The Foothills Inn Hotel - for Black Hills Fairground Events - Rapid City SD
Cattle, Horses and Rodeo Events held at the fairgrounds . We have a great deal for you
Please call the Hotel direct for special pricing and ease to cancel 605-348-5640
these rates will not be offered on internet or on line travel agencies. we offer a 10-20 % discount by calling Direct

Things to Know
We offer Scheduled shuttle service to the Rushmore civic center and Arena & the Black Hills Fairgrounds, no need to walk a mile then get into a cold car!
Same day laundry service, have your laundry bag down to the front desk by 9:00 am and when you return it will be all washed and folded.
Security is always schedule for these huge events to ensure you are getting a good nights sleep.
Are Doors lock at 11:00 pm except the front entrance, please use the door bell
We are not ADA Compliant
A 24 hour Perkins Restaurant and Bakery and Cheers Sports Bar are right next door
Free Breakfast, WiFi, HBO. lots of usb ports. Coffee all day
Crazy Horses Big Night Blast| the Black Hills of SD
"Legends in Light" the Crazy Horse Memorial- multimedia laser-light show is presented nightly, at dark, from May 28, 2021 through September 6, 2021. Plan a Visit Night Blasts
June 26th and September 6th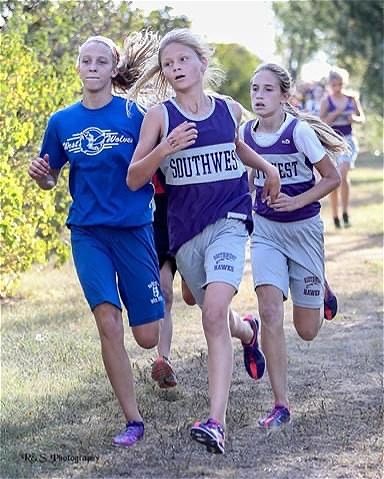 TRACK AND FIELD | Rapid City SD
CALL FOR SPECIAL PRICING FOOTHILLS INN RAPID CITY 605-348-5640
GIRLS & BOYS TRACK RAPID CITY
Rotation dates for 2021
volleyball 2021 ...Fall
Girls AA Basket ball march 2021
Golf June 6-6 2021
Tennis A and AA May 2021
BB march 17 2021 A- teams
All State Choir 2021 Oct

Volleyball 2021 ...
Girls AA Basket ball march 2021
Boys BB march A teams
Golf June 6-6 2021
Tennis A and AA May 2021
BB march 17 2021 A- teams
All State Choir 2021 Oct

This Rapid City Hotel is Perfect for the Buffalo Round Up 2021
The Buffalo Round up is getting Bigger and Bigger every year!
Sept. 22, Wed. to Sept. 24, Fri. 2021
Call the Foothills Inn for the best available rate with ease to cancel 605-348-5640
These rates are not offered on On Line travel Agencies
.
Special 4 days of fun in this Black Hills Hotel at a Special Price
2 Queen Beds first floor on week days
$79.00 now just $67.00 per nite
2 Queen Beds first floor on week ends
$99.00 now just $75.00 per nite a 25% savings
These rates are valid pre and post Buffalo Round Up
Witness one of the last great events of the Old West: the Custer State Park Buffalo Roundup.
Watch cowboys and cowgirls as they roundup and drive a herd of approximately 1,400 buffalo. Not only is the roundup a spectacular sight to see, it is also a critical management tool in maintaining a strong and healthy herd.
The Buffalo Roundup will begin at 9:30 a.m. MT with the parking lots opening at 6:15 a.m. Be sure to get there early if you want to pick your spot.
What you need to bring
Bring folding chairs, cameras, binoculars, layered clothing, rain gear and sun screen
More information will be added when published/ Our Staff will be well informed because they are very Local!
Rapid City SD Hotel - Post 22 - Base Ball & Softball Tournaments the Foothills Inn
The annual Camping World Firecracker tournament brings in teams from across the nation for a 6 day round robin tournament which includes a fantastic fireworks display.
The tournament starts on about ( we will update later )
June 30th and will conclude with Championship day on July 5th.:
If Mt Rushmore has it's Fire Works this 2021, It is a must to see.
Black Hills PowWow Early Bird Package
What is a Pow Wow? Read the History | Scroll down
The Annual Pow Wow Early Bird Package
One of the Largest Pow Wow in the USA
Oct 9-Oct 12, 2020 / 2021 will be available as soon as we find out! The Norn is Columbus Day or now called Native American Day
Receive a 10% Discount with 2 $5.00 Perkins coupons nightly and a Buy one get one Free Drink Special at Cheers.
This special is not offered on the internet or to On-Line Travel Agencies
You must CALL Direct, 605-342-1300 to reserve / with your Debit Card or a Major Credit Card, pre-paid cards are not accepted.
Scheduled Shuttle to Rushmore Plaza Civic Center Free
Laundry service, drop off you dirty laundry before 9 am and when you return it will be all washed and folded.
Sept 1 2020 will be the last date for this outstanding package, it will then be standard rates. We will honor these rates pre- and post-event dates for shopping and sightseeing.

Black Hills Powwow, Rapid City, South Dakota. In 2019, there were 3,721 attendees at this Premier Cultural Event in Rapid City, SD.
This event brings in more people every year from many different Native American tribes throughout the US and Canada. Many will extend their stay to take in the sights of our beautiful Black Hills.
History of the Powwow
Native Americans have a long history in the Black Hills. After conquering the Cheyenne in 1776, the Lakota took the territory of the Black Hills, which became central to their culture. In 1868, the US government signed the Fort Laramie Treaty, establishing the Great Sioux Reservation west of the Missouri River, and exempting the Black Hills from all white settlement forever. However, when settlers discovered gold there in 1874 as a result of George Armstrong Custer's Black Hills Expedition, miners swept into the area in a gold rush. The US government took back the Black Hills and in 1889 reassigned the Lakota, against their wishes, to five smaller reservations in western South Dakota, selling off 9 million acres of their former land. Unlike most of South Dakota, the Black Hills were settled by European Americans primarily from population centers to the west and south of the region, as miners flocked there from earlier gold boom locations in Colorado and Montana.